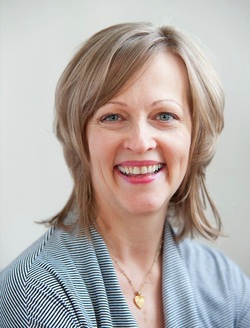 This award-winning performer/theater maker is well-known for her solo career with well-reviewed shows including Wendy Darling, Beg, Topless, Midriff, Invocation and Chastity Belt. She also worked with the David Glass Ensemble - and with Claire Dowie. She has toured the UK, Europe, Mexico, Indonesia, Argentina, Chile, Hong Kong, Australia and Brazil.
She trained with Jacques Lecoq, Philippe Gaulier, Monika Pagneux, Theatre du Mouvement, Yoshi Oida, Carlo Boso (Commedia dell 'Arte), Sankai Juku and Natsu Nakajima (Butoh Dance), and Mike Alfreds (Theatre Direction).
She teaches theatre courses including: Take It Further; Comedy Toolbox; Commedia dell' Arte Maskwork; Clown & Dark Clown and The Alchemy of Archetypes. Lily teaches at the Royal Academy of Dramatic Art, Royal Central School of Speech and Drama and London College of Fashion (Costume Design for Performance MA). She has also taught at Circus Space (NCCA), The Actor's Centre, École Philippe Gaulier, Guildford School of Acting, Mountview Theatre School and ArtsEd School of Acting, London. She serves as Auditions Chair at RCSSD.
As a director, works include award-winning Je Regrette for Sarah-Louise Young, A Touch of Mrs Robinson for Fiona Coffey, Rough Magic for LCF at Wilton's Music Hall, Rhythm Town for Juggling on Tap, Cabaret from the Shadows for Teatro Pomodoro, Loneliness Street Cabaret for Beautiful Mess Theatre, Hamlet or Die and The Death of Fun for the Hong Kong Fringe, The Maids, Low in the Dark and Bertolt for Tryfus and Meta in Portugal, and About the Oranges for Robbie Gringras, Israel. She was movement director for Rosencrantz and Guildenstern are Dead at the Library Theatre, Manchester. She directed Strange Forces and everyday everyday at National Centre for Circus Arts.
As well as scripting her own shows, she has written three plays The Porter's Daughter (London Cockpit Theatre and UK and Germany tour), Blame (Teatro Mechanis, Athens) and Random Oracle (Unity Theatre, Liverpool). She has published two poetry collections Chastity Belt and Imperfection. She has also served as Script Doctor for companies such as Two Tongue Theatre.
Peta pioneers research in Dark Clown, a unique body of work and genre of Clown. Her paper The Comedy of Terrors – Dark Clown & Enforced Performance was delivered at the Bath Spa University and her Dark Clown work is cited in Jon Davison's Clown (Readings in Theatre Practice) - Palgrave MacMillan 2013. A documentary: Taking Laughter to the Limits has recently been released. She works as creative mentor with New Circus Pioneer John-Paul Zaccarini, and as Dark Clown consultant on shows such as Acrojou's Wake and Jammy Voo's Birdhouse.
Peta Lily was a tutor in: 2000 2002 2004 2005 2010 2011 2014 2017 2018