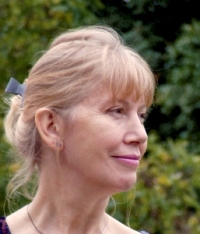 Sarah Case is a highly skilled and experienced voice and text coach, working principally in the training of actors, but she also works with private clients. She was trained in acting at Mountview Theatre School, and worked as an actor for some years before training as a voice teacher at CSSD.
She currently trains actors in voice production, text and speech, and was Head of Voice on the Acting Degree Course at Italia Conti Academy for 14 years. She also teaches MA actors at Arts Ed School, and at Fourth Monkey Theatre Company, and is now working with business clientele in central London.
Sarah has also directed shows on the London fringe, as well as classical text projects at Italia Conti. As a creative voice director, Sarah has worked on many shows including Richard III, Macbeth, A Winter's Tale, Widows, Our Town, Machinal, Phaedra's Love, Road, and devised work based on stories by Italo Calvino and Angela Carter.
She has continued her own training and undertaken many professional workshops in acting and in voice studies. These include working with such practitioners as: Tran Quang Hai (Overtone Chanting); Masterclasses with Iegor Reznikoff (Sound Therapy) & Nellie Dougar-Zhabon (Breath & Impulse). Extended workshops with Patricia Bardi (Physical Voice in the Moving Body); Voic(E)motion with Guy Dartnell; Lamentation with Marya Lowry; Ancient Choral – Tomasc Rodowicz of Gardeniezce Theatre; War between Words and Voice – Enrique Pardo, Pan Theatre; The Voice of Violence - Lise Olsen; a progressive series of workshops in Improvisation with Katarzyna Deszcz, and Butoh theatre techniques with Katsura Khan. Further ongoing pedagogical training has included Dyslexia Awareness & Support Tutoring at London South Bank University, and Creative Articulation with Annie Morrison.
Her work with movement specialists has also informed her physical and very integrated approach to voice and text. Her book and DVD, The Integrated Voice, is to be published by Nick Hern Books in the spring of 2013.
Sarah holds a Postgraduate Diploma in Voice Studies from Central School of Speech and Drama, a BA (Hons) in Drama from Manchester University, and a postgraduate acting diploma from Mountview.
Sarah Case was a tutor in: 2013