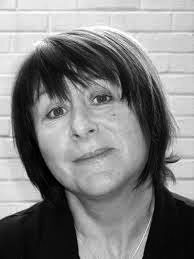 Sue Colgrave has been a theatre practitioner for over thirty years, initially working as an actress extensively in theatre, television and radio.
As a director, her work has encompassed a wide range of material from Shakespeare, Brecht, Berkoff through to Cabaret and contemporary Opera. She developed a passion for popular forms of performance stemming from her youth where she spent time in variety theatres. She has been involved in Pantomimes as a performer, director and choreographer since the age of five!
During the last twelve years Sue has premiered and revived Actor/Musician shows for the Edinburg Fringe, including Piaf, Oh What A Lovely War, They Don't Shoot Horses, Road and Overcoat. (Graeme Du Fresne has been the Musical Director for most of these productions).
She was part of the pioneering teaching team on the Community Theatre Arts course at Rose Bruford College where she held a number of posts as Head Of The School Of Theatre culminating in leading four degree courses in Directing, Acting, Writing and Actor/Musicianship. Her long-term collaboration with Composer and Musician Colin Sell resulted in the creation of the latter of these courses.
As a developer, documenter, and teacher, her expertise covers many aspects and areas of theatre practice and actor training. She has guided over three thousand students towards a career in the theatre and related arts, creating some fifty original plays along the way!
International work includes – dissemination for the Project In European Theatre Arts, working with young actors in Belgium, Portugal, Germany and Romania. Additionally, Sue spent six seasons directing graduate actors in the Conference Of Drama Schools New York Showcase and as a development teacher of LAMDA in India.
Her passion is to encourage, facilitate and inspire artists of all ages to express themselves though Drama and theatre.
Sue Colgrave was a tutor in: 2017